Join Us
Join a worldwide European leader
Joining the BNP Paribas Group in Ireland means joining a Group that has been present in Ireland since 1973, and is therefore deeply rooted in the development of the bank's business lines.
In Ireland, BNP Paribas's core businesses include: Corporate & Institutional Banking, Securities and Fund Services, Commercial Property Services and Insurance.
The BNP Paribas Group in Ireland welcomes you to become part of one of the strongest banks in the world and trusts that your employment with us will be a mutually rewarding experience. Join BNP Paribas and you will find a Group that is committed to offering you enriching career opportunities.
Functional and Geographic mobility
For BNP Paribas, internal mobility is an ideal means of allocating its human resources as effectively as possible within its activities, and for offering each employee the opportunity to expand his or her professional experience and career path while developing their skills.
BNP Paribas prides itself in recruiting and developing the best people it can at all levels with nearly 190,000 employees and a presence in over 60 countries, you can also have mobility, across business lines and geography with numerous career opportunities across the Group.
Career Development
Across the BNP Paribas Group, we have built a high level of trust with our employees, based on long-term recruitment and continuous career development.
Within BNP Paribas in Ireland, you will make your own contribution to the many business lines that make up the bank, while benefiting from the training and professional development opportunities that will support you in your career path.
You will develop within a solidly-based bank, founded on the high quality of services offered to our customers.
Our teams are focused on quality of service for our customers and share the same values of agility, openness, compliance culture and customer satisfaction.
A responsible and committed company
BNP Paribas in Ireland is a responsible bank, mindful of its employees' well-being, its environmental footprint and its role in society. This responsibility is reflected in our daily activities and also in our offering of quality products and services.
We support our employees in fulfilling their day-to-day responsibilities and especially in gaining new skills and in embracing new experiences. By joining us, you will become part of a company which upholds human values and which attaches a fundamental importance to continuing to develop its degree of expertise and its capacity for innovation in a sustainable way so as to better meet the expectations of its customers and employees.
An innovative and empowering bank
To join BNP Paribas in Ireland is to play an active role in a changing world.
It is about letting yourself express your entrepreneurial spirit, your leadership skills and your expertise to contribute to the ambitions that motivate the bank. You will also be part of a genuine business plan where the encouragement of innovation and the management of your career path give all talents the chance to emerge and express themselves fully.
Header image credit: © FrankBoston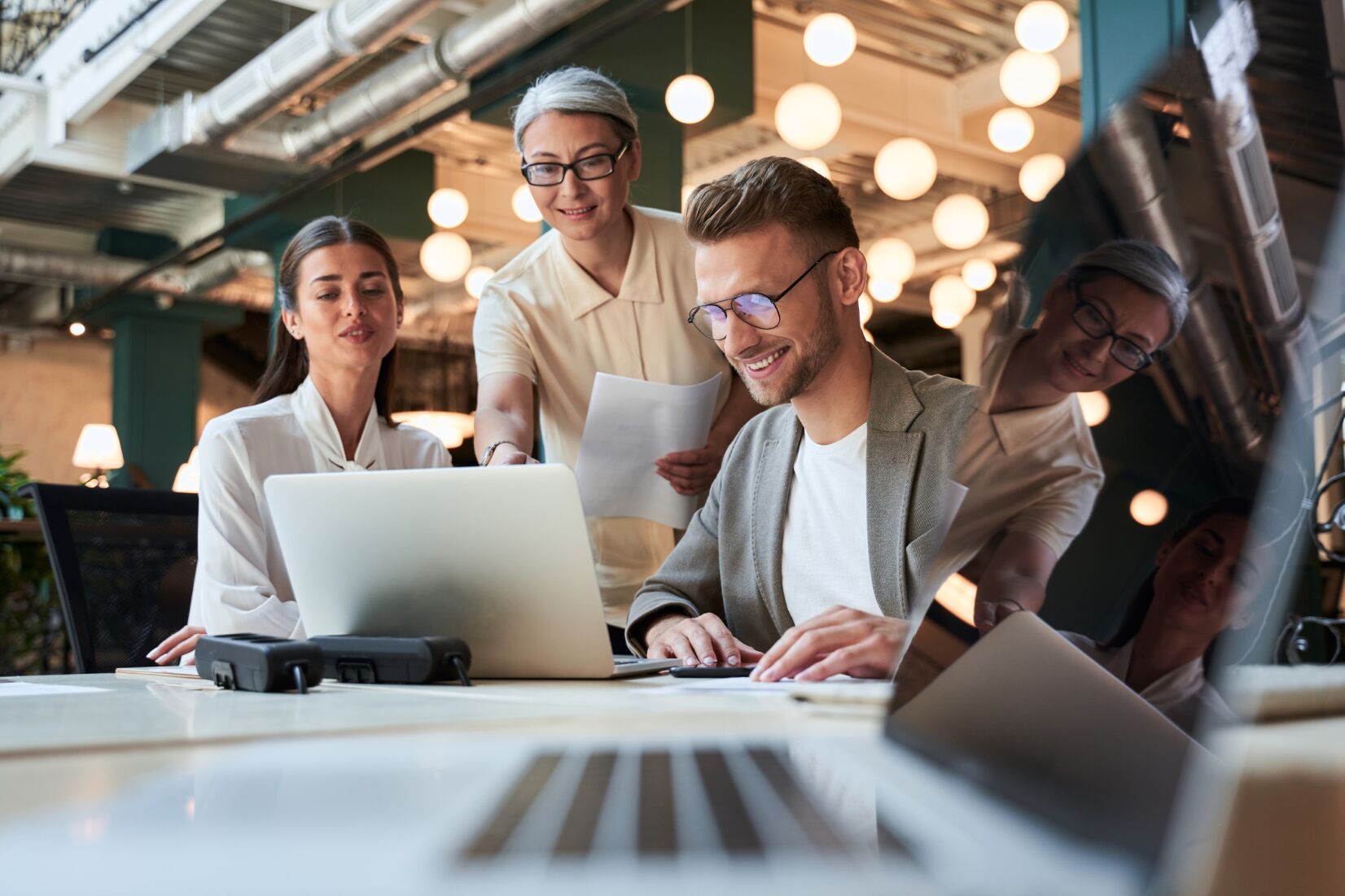 Let's build the bank of tomorrow together!
Image credit: © Yacobchuk Olena