Philanthropy & Volunteering
BNP Paribas is an active corporate patron the world over
Through its various foundations and thanks to the involvement of its employees, BNP Paribas supports numerous projects in the areas of culture, solidarity, education, health and the environment.
BNP Paribas Corporate Philanthropy ensures the overall coherence and effectiveness of the sponsorship programs that the bank conducts around the world. This policy is managed by the BNP Paribas Foundation, an active patron since 1984.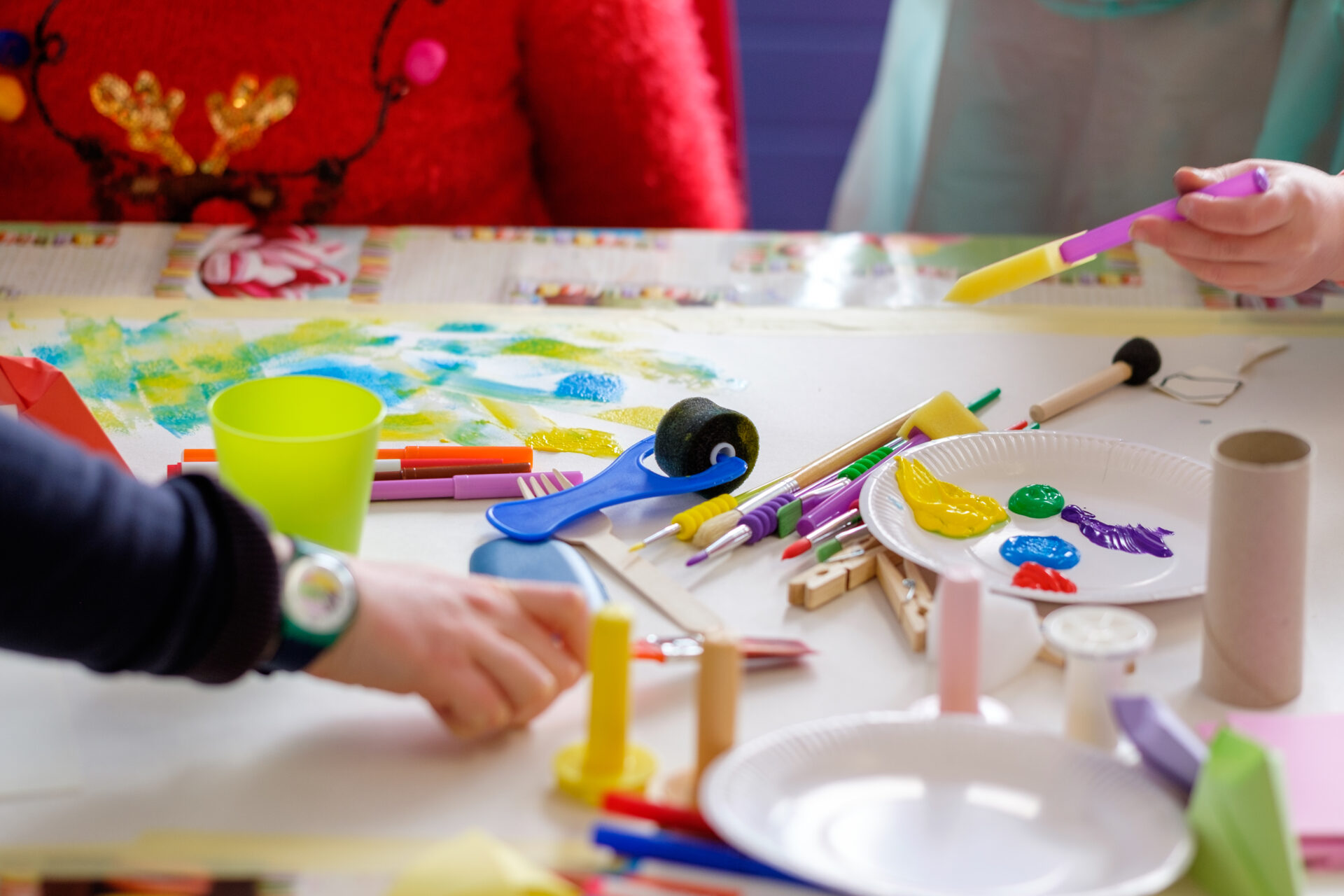 Helium Arts
Creativity changes lives
Helium Arts Dublin
BNP Paribas Ireland is proud to have been engaged with Helium Arts since 2012.
Helium Arts is a national arts and health organization, aiming to bring the powers of creativity to the 100,000 children and teenagers in Ireland whose lives are limited by chronic or serious illness.
Helium Arts dramatically improves the lives of children living with serious illness. They know that each child has the inner capacity to be their own change maker, to rise above their own illness, simply by connecting with their creativity.
Each teenager has their own story to tell which can be presented as video, pictures, as a dance, or written and published as a book.
By developing these teenagers' creative skills so they can tell their own story, Helium Arts lifts their emotions, and their view on life changes. "We've been coming here for years and I've never seen something make her so happy" said one parent recently. The teenager realises that their identity is not defined by their illness. "I can be anything" as one teen said. Our approach is focused on and led by the teenager. They practice taking control and making decisions so they ultimately become the creative expert, gaining further purpose in their lives.
Header image credit: © Helium Arts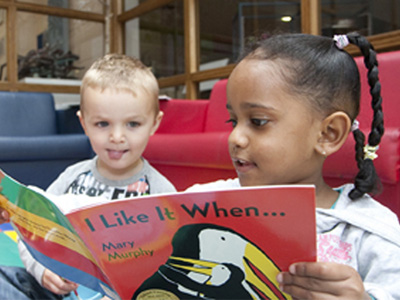 basis.point
joined up giving
Basis.Point
Basis.Point was set up in 2014, with the ambition to give every child in Ireland equal access to a brighter future through education.
Founded on the idea of joined up giving, basis.point is a unique example of industry colleagues putting their time, energy and resources together, to combat one single issue, educational disadvantage.
Education is key to breaking the poverty cycle and improving health, nutrition, and opportunities for all children throughout Ireland.
Their ambition is to give every child in Ireland equal access to a brighter future by funding evidence based educational programmes that tackle complex issues arising as children journey through their educational lifecycle to reach their life goals. With their eyes on a better future, they offer hope to children who wouldn't normally have access to support structures that allow them to reach their potential.
Their Educational Programmes, focus on fundamentals spanning the educational life cycle with an holistic approach to improving outcomes.
Their range of programmes focus not simply on the nuts and bolts of literacy and numeracy, but also on peripheral soft skills such as self- esteem, confidence, willingness to engage with authority and resilience.
They identify programmes, pilot them in local communities and work with their partners to expand their reach nationwide.
Early Learning Initiative
Working in partnership with local communities, the Early Learning Initiative at National College of Ireland (NCI) has developed a range of innovative programmes to improve the educational aspirations and outcomes of children and young people in inner city areas of Dublin, Dundalk, Galway, Limerick, New Ross and Waterford. Their primary focus is on the ParentChild+ programme. ParentChild+ is a proven, innovative, home based literacy programme for pre-school children (18 months – 3 years) that strengthens families and prepares children to succeed academically. It significantly increases the educational capital and life chances for young people from areas of historical disadvantage.
Over a two year period, Home Visitors model oral language, reading and play in their twice weekly visits. The families then continue the activities in their own time, thereby enabling the PCHP child and his/her siblings to develop their language, literacy and numeracy skills and start school ready to succeed.
The programme has also been modified to meet the additional needs of families living in temporary accommodation.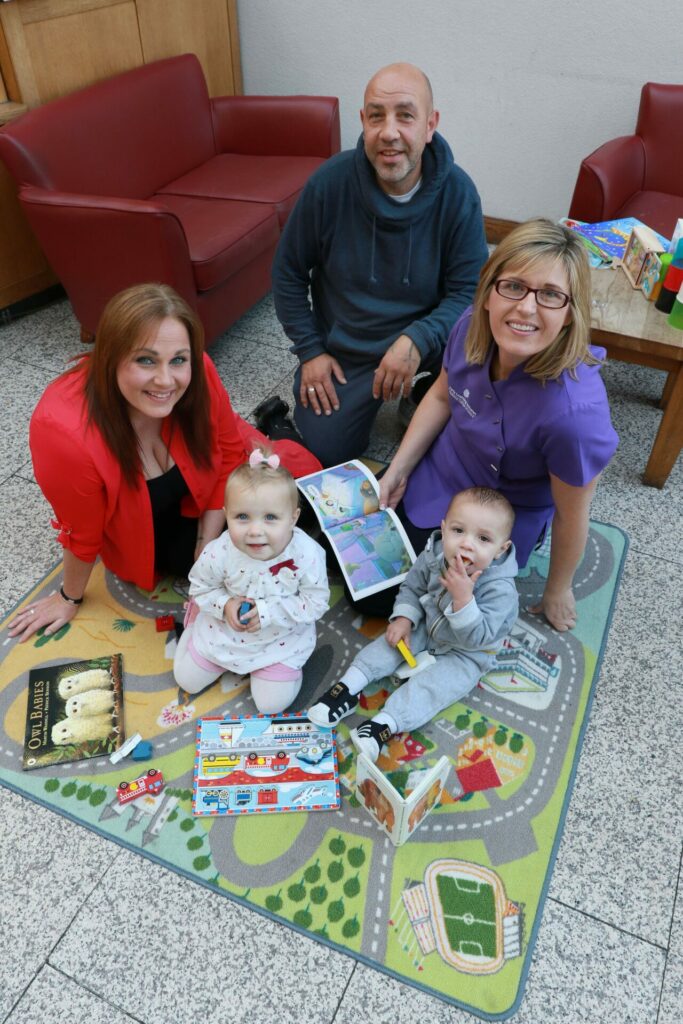 Benefits of the ParentChild+ programme
Home Visitors build parents' abilities to proactively support their children's education, act as advocates and get involved in school and community life.
The average cost per year to provide a family with two home visits a week for a minimum of 23 weeks, a library of high-quality books and educational toys, accredited and supervised staff, and regular assessments and monitoring to ensure progress and quality is €3,000.
The ParentChild+ works with a cross sectorial network made up of: Public Health Nurses; pre-school staff; community and youth workers; and primary to third-level educators. This network increases the educational capital of the community and develops a sense of ownership and responsibility for the educational welfare of children from all involved.
BNP Paribas Ireland is delighted to support Basis.point since 2016, starting out with a general donation, then moving to more specific programmes such as mentioned above. We have built a great relationship with ELI, which in turn has opened up volunteering opportunities to our staff.
Header image credit: © Early Learning Initiative